1 tag
Sickness
I've posted something similar on suffering and torture a few weeks/months back. But the reason I'm doing this is because I've been sick for the past two days (and possibly still sick). I don't know what caused it, but I had severe nausea yesterday and vomited a few times. I even tried to go home early from school—which I was not able to do due to school policies and...
6 tags
It's That Time Again
With summer fast approaching, my mood is getting more hopeful and optimistic. I feel more alive, younger, and filled with life. There are so many things to be experienced, so many things to learn. So many upcoming events like prom and graduation. Things I'll never experience again. People I'll never see again. Many good byes, and many hellos.  I'm the Little Engine That Could, I...
5 tags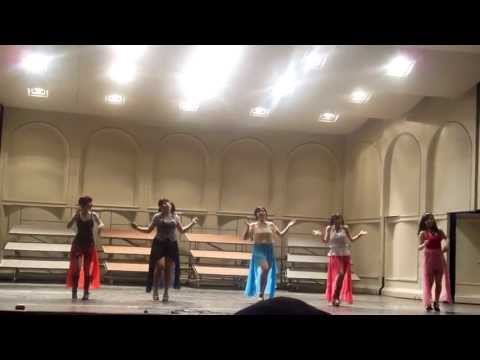 3 tags
So what has been up with me lately?
Well, I don't post unless something major has happened. Plenty major things happened, but I didn't post because I was lazy. Also, this post won't really talk about the major things (i.e. I've decided that I will attend Brandeis University for the next four years of my life. Also, I'll be participating in my school's Culture Festival this Thursday, and for me...
5 tags
College Rejections
My rejections to acceptances ratio so far is 3:1 (actually 6:2). Hm. Not bad? But bad. But… not. All my rejections are from Ivys and MIT. Which was kind of expected. But not. Do you know what I mean? I mean, I at least expected Cornell. Maybe Brown. Or, just maybe, I got extremely lucky and get into Columbia. But that's the thing, this whole process isn't just luck. I have...
5 tags
Miserables d'Stuy
So I'm producing a Stuyvesant version of Les Miserables 9Stuy being my high school name). I can't contain my excitement. Really, you don't understand how important this is to me. This is a really, really big deal. I thought that the only cool thing I would do in Stuy would be participating in the Culture Festival this year. But no. I am producing a parody musical. I am...
5 tags
Bad Breakups
I always see those hipster break up posts on Tumblr. They all usually have the same message, or same undertones. You know, the typical, cliche things. How every little thing reminds them about all the good memories, and perhaps a little of how the relationship deteriorated.  Well, I've only ever had one legitimate break up, and it ended very well. Because we never cared for each other much...
5 tags
How The Tables Have Turned
A lot of things can change in four years. I really thought they wouldn't. I remember remarking to my dad one night, in a bout of annoyance at my life in general, "It's just as well if I never go back to school; nothing will change by the time I graduate." To which he replied in a surprisingly sagacious manner: "You may think that now, but once you get there...
5 tags
So Close, Yet So Far
I make decisions every day to forgo certain opportunities. By going straight home when I could have bought myself a snack, I save money but lose the chance to treat myself. Or it could be bigger decisions, such as deciding not to even apply to NYU because I know I can never afford it. But this decision is a little different. Because it's a big decision—using a good chunk of my money...
4 tags
Home
My heart says no, but my head says yes? I've been faced with a dilemma today. I went over to my friend's house after school today so we can eat dinner together. This isn't something that happens often—actually, it never happens. Because I never have the time to dilly-dally like that. But being a senior and all, it's pretty much a free-for-all. So we cooked and ate...
realitybites21 asked: Pretty much everything you write about is what goes through my mind on a daily basis. Especially that one post about realizing you can find a relationship any time you want but also realizing that doesn't necessairly mean that relationship will be with someone you want to be with. It's difficult to find someone you like who also likes you back the same way.
3 tags
Growing Up
More and more recently, I've been thinking about living on my own. I've made a mental list of things I'll have to do myself when I'm all "grown up". For example, I'll have to learn how to trim my own eyebrows. I can't ask my mom to do it anymore, especially if I'm miles away in college.  And what if a spider or some bug appears in my room?...
5 tags
Desensitization
So in Psychology, you learn about how watching violence and things on tv will desensitize people to such things. And seeing as how I can sit through any horror movies without flinching once (which is more than I can say for most people I know), I wonder how badly the media has desensitized me. I can't help but wonder, how would I actually react if I were to witness a violent event? ...
5 tags
Diversity
It's more important than I thought. I recall a comic I read here on Tumblr. There's an aged white male who believes in white supremacy—involved in the KKK and the Nazi party and whatnot. Then he takes a plane ticket and travels the world. Traveling has completely cured him of ignorance. I think I've been really underplaying the importance of diversity in my life. And I...
5 tags
Her
(The following is my submission into a writing scholarship program. It is a memoir.) Her By Eunji Christine Kim Without her. I am without her for the first time in my life. I don't have a mother. Day in and day out, I walk a few blocks to my new elementary school. I say my goodbyes to my mom who walks me to the very steps. A few weeks in and I already hate it. A few weeks in and I am...
5 tags
Romantic Relationships
Since I had that boyfriend during last summer, I've been pretty happy with myself. Prior to that, I was beginning to wonder if there was something innately wrong with me that made guys avoid me. Turns out there's no such thing and relationships are very possible for me. That lifted my spirits. I felt like I never had to feel alone again. I mean, if I wanted a boyfriend, I could just...
6 tags
Tumblr Update
I just wanted to say that this new update just takes away the importance of the blogging aspect from Tumblr. And yes, not many people actually write long entries about their days on Tumblr (BUT I DO). And this little bubble that I'm supposed to write my entry in now is suffocating. For quickie posts, it's perfect. For actual long entries? I feel like I'm not supposed to write...
8 tags
Lost
I just feel so lost. Just a year ago, almost everybody I've talked to told me that they had no clue what they wanted to major in college. I would scoff at them in my mind because I have decided long time ago that I would major in biology. And if I do, I would probably get decent grades and learn new material very fast. But it's been months since I indicated my preferred major on my...
6 tags
Obscene Comedy
I absolutely abhor obscene comedy. This includes overly-sexual jokes or a lot of violence. A good example of this is pretty much all R-rated American comedy movies. Even Harold & Kumar, although I admit I do watch it for Neil Patrick Harris.  But to get down to the truth of it, comedy is supposed to be funny. None of this is funny. At best, I laugh uncomfortably as I wince. Why can't...
5 tags
Humility
I guess I do have a New Year's Resolution after all. I want to be humble. Because I'm really not. Maybe it's because of my ever-condescending mother. Or maybe I was just born with this sense of superiority, that's inherently all my fault. Either way, I'm very narcissistic and far from humble. I keep thinking I'm better than people. It started as a way to boost...
4 tags
The Path (A Poem)
I found this poem in my Facebook notes from two years ago. Before this blog, I wrote all this stuff down on Facebook. It's interesting to go through them now. I've found a few very interesting posts. My main goal was to find out what my resolutions were for previous years though. Anyways, I found this poem. And maybe I liked it because I was listening to a good, inspirational-type of...
4 tags
New Year's Resolution
I'm sure I made some list of resolutions last year. But the thing is, I can't remember a single resolution I made. Ever. In my entire life. Of course, I can guess things like "love" and "health", but I can't remember any specifics. Because I probably forgot the resolutions as soon as I made them. So I don't want to make resolutions this year....
8 tags
Fear of Privacy
I like big groups. As they say, more the merrier, right? Imagine a night club, lights are blue and purple and dark. Music beats pass right through your chest filling you with vibrations. People rub against each other and there is a sense of intimacy among the strangers. Intimacy, but not really. Just for the moment. I dream of drowning sometimes. Not in suffocating water, but a mass of people....
So yesterday around 2am, I wrote my supplement for...
sagacity3 asked: Hey I just wanted to tell you your posts are awesome! :) I'm korean also, but I am adopted so I don't really know any other korean people.
7 tags
MIT Nightmare (?)
It was a continuation from a dream I was already having. But at this point, I said to myself, oh, I should check my results to see if I got in or not. So I found my old email from MIT telling me how I can check my status. So I logged into the email and I saw an animated forest, grey cloudy skies and harsh winds blowing on the trees. I found it pretty cool that they put in so much effort into this...
8 tags
Delusions
When I was little, I used to think that something would happen when I became an adult. The day I turn eighteen, maybe the whole world would say "surprise!" and tell me that I'm actually their queen. Or maybe they'll finally tell me the truth: that magic is real. They will tell me in some way or form, the life I perceived was not everything. I was so convinced of that. Even...
7 tags
High and Low
All of the very high points of my life were always followed by the lowest points. There are too many examples to count. A great day out with friends would turn into absolute rage by the time I got home. Stress and anger and frustration. After watching today's simply amazing showing of the play Grace, I was in the highest spirits. Now I feel like I want to kill something. Same thing can...
11 tags
TV Show Mania
Prior to this summer, the only non-Korean shows I've completed were LOST and Sherlock (although I can argue my mania began with Sherlock). Keep in mind all Korean shows I've completed watching are all single-season. Koreans don't usually go past one season in their shows. But this summer, I had had a lot of free time. And after joining Tumblr, I would periodically see many gifs...
8 tags
My Week
Sunday, I woke up very early to volunteer in the city. The volunteering job lasted from 10am to 3pm. The whole day was agonizing, mostly attributed to the fact that I forgot my phone at home. From 3pm to 7pm, I had to stay in the city and couldn't go anywhere further than a few blocks of the place I volunteered at (Baruch College). I stayed at Starbucks, and couldn't meet a friend I...
6 tags
Beautiful Blog
Sometimes I dream of having a beautiful travel blog. Posts filled with high-quality pictures of landscapes and buildings. Descriptions of my daily routines during my stay. Food and culture described in a neat little Ariel or Verdana font. Pastel colored backgrounds and a cute little picture of me on the top left corner. But of course, it's not just a blog that I'm talking about....
5 tags
Classical Conditioning, Associative Learning. Is...
4 tags
My Amherst Supplement Essay, read out loud. (I...
4 tags
Garlic Run: On Acting
The creative titles are back! My mom's cooking dinner and she needed some garlic from the market a block from our house. She pushed me out to go in the cold winter night and I went, complaining until she was out of the hearing range. In her hurry, I couldn't take my ipod or anything else to fill my head with empty thoughts. I have a lot of empty thoughts during the school year....
Feeling Normal
Man, that's a good post topic. I'll write more on that later. But for now… 밤 열한시에 친구들 하고 채팅할때… 그 네명다가 남자들일때… That's not too shabby. 그럴때는 I feel so social. Normal. 원래 남자나 여자나 난 별로 말이 없는데… 이럴땐 진짜 정상인 같아 ㅋㅋㅋ The sad part is, 이중에 괜찮은 남잔 단 한명도 없다는것… ㅠ.ㅠ 한명은 그냥 진짜 짜증나는 애고… 두명은 연하… 한명은… 이미 try 해본 관계고… Sigh.
9 tags
Future Plans
In other words: choosing a career. I like to think that there are two main things to consider when choosing a career path. Happiness and Salary. Happiness is to measure how willing I am to get up every morning for this job. Do I look forward to working, and even think about work when I'm relaxing? Do I strive to be better in what I do? Or do I dread every minute that I waste doing this...
"My Mother"
Background info: I first wrote this essay for the Common Application essay. However, I decided not to go through with it. I should have. Then again, my other essay was about this Gangnam style video I was in, and I feel like that showed more about me than this one. Anyways, I didn't want this to go to waste, so here it is: It was the year 2008, on the night of Election Day. Votes were being...
9 tags
In a Blink of an Eye
New York City. The Big Apple. What can be more dazzling than Times Square at night? It's also strange that I feel more like I'm in the NYC when the weather's cold. Not sure why. Maybe more movies feature winters in New York instead of blistering summers. Last time I was here in Times Sq was at the end of August, blowing off my summer vacation with a bang. I recorded that...
7 tags
Thoughts Fleeting Through My Mind
So I was just googling "Best plays" and copying down the titles to email to myself so that when I get on my desktop computer, I can find copies of the plays and read them in my own time. And of course, pretty much all Shakespeare works were listed in this list. And I will not be reading any of them. Then I started thinking. I do not like Shakespeare. I can't understand that...
8 tags
First audio post. Yay?
8 tags
Antici--
—pation. Anticipation prepares me to avoid an emotional shock. Now, an emotional shock isn't always a bad thing. Except it is. It's both wonderful and painful at the same time. The correct term to use here would be: "Feels".  Yes, I am talking about the fangirl word. Before I was even a part of any fandom at all, since I was little, I have been obsessed with a...
8 tags
College Admissions Process -- Part IV (plus...
So I got accepted as a Questbridge finalist. Which is a reason for celebrate, if only all the supplements were not due this COMING WEDNESDAY. But it's good that they're about 75% completed because in September  I thought they were due by 9/28 so I already started working on them. Part of the application though, is submitting a CSS Profile (some collegeboard financial aid thing), and...
12 tags
Winter Is Coming
Quick post because it's late and I'm tired but still have work to do. Anyways, sometimes you just feel… that. The stifling hopeless feeling you get once in a while, to keep you healthy (no not really). I'm sure I'm not the only one. The walls closing on you, or worse, growing further and further apart until you're all alone in the infinite space. I can feel...
16 tags
Evolution of Favorite Quotes
When I first joined facebook in seventh? eighth? grade, they asked me to fill out "favorite quotes" as a part of their information box thing. So I did. At the time I had a lot of useless quotes. Stuff like, "Don't ever frown because you never know who's in love with your smile" and "If he makes you cry, he's not worth your tears. If he's...
10 tags
THE CHEATING RING
I got bored during math class and came up with a whole story. And the best part is, it's actually possible to film! Yay~! Except, I would need to find a lot of willing participants. But I've got a few in mind. I'm not done with the script yet. But it's gonna be a short comedic film. Since I don't have multiple cameras and professional personnel, I'm going to...
8 tags
Daydreams of Movies
*This post was written on Tuesday* I saw the movie Looper yesterday and today my mom was watching some movie with time travel. And then I came up with a story/script. ———————- (V.O.) Contrary to popular belief, Time Travel is impossible. People want to believe that they could control every aspect of their lives. They want to be in charge of the events...
9 tags
MIT Interview
I had my very first college interview today, with none other than MIT. I'm not very sure how it went… but in retrospect I could have done a lot better. I don't think I messed up in any major way, but I wasn't being very impressive. To some of the questions, I was totally lost on how to answer them. And I said a lot of very cliched stuff. I think there was maybe one or...
9 tags
Summer Fling
First of all, I would like to congratulate myself on having a legitimate summer fling. The weather just turned deathly cold today. And as the weather changed slowly into winter, I've been getting more and more bored of him. Second of all, for my new followers out there, I would like to inform you that I had a lot of posts that I privated about a month ago, all relating to my boyfriend....
8 tags
Seasonal Depression
I always get depressed during autumn/winter. I don't know. Everything just gets worse during those months. But last year wasn't as bad as sophomore year. And this year, up until yesterday I was thinking (and I also mentioned this in a post) "Hey, look at that. I'm not feeling lonely or depressed at all. I love my friends and I know they really love me too. Everything is...
4 tags
Drama
I hate drama. I guess I sort of want it, but I avoid it at all costs anyways. So where does that leave me? Well, it leaves me crying alone in a corner alone because I'm not confronting anything. But it's okay. I don't ever want to confront drama. That's even a worse idea. That affects others, not just me. I hate hurting other people. I love seeing everyone just be happy...